Dan Nielsen
Inspirational Author and Speaker, Seasoned Traveler, Hobby Photographer, and News Junkie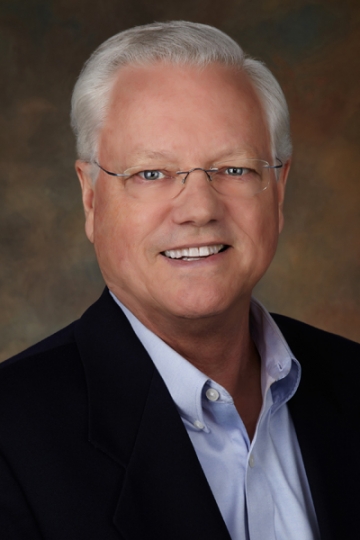 Who I Am
I have lived a lot of years, been all over the country, and have never met a stranger.
I am many things to many people.
Depending on who you are, you may know me as Dan,
The former hospital CEO and senior healthcare leader, or
The Starbucks regular who always gets a grande Pike in a venti cup, or
The hobby photographer who loves capturing the beauty and diversity of America through the lens of his Nikon D-7000, or maybe as
The slightly odd neighbor who is supposedly retired but doesn't know how to sit still.
You may know me as one, all, or none of the above, but I hope you will come to know me as "Dan, the inspirational leader who helps you achieve greater success – however you define success!"
What I Do
I spent much of my career as a healthcare executive (see bio), and am now a leader, speaker, and author with a broad area of interest. I am passionate about helping others reach their potential and achieve greater success, no matter who you are or how you define it.
On my personal website and blog, www.dannielsen.com, I share what I hope you will find to be relevant and inspiring content that will help you on your journey to achieving greater personal, professional, and organizational success. Every week I post tips and strategies for achieving greater success, becoming a better leader, and living an inspired and joy-filled life.
In addition to my writing, I speak on these same topics that I am so passionate about. There's nothing better than passing on the wisdom I've learned and seeing it make a difference in the lives of others! To learn more about my speaking and my top presentations, please visit My Speaking Page on my full website.
What My Book is About
I am very excited about my book, Presidential Leadership: Learning from United States Presidential Libraries & Museums (October 2013), as it combines two of my passions – American history and leadership excellence! I strongly believe that leadership is influence, and we all influence many people in our lives, therefore we are all leaders! Because of this, there is no question that:
Leadership excellence is the ultimate strategy for success!
The most successful people and influential leaders never stop learning – especially from others. So it is my mission in life to never stop actively seeking out new knowledge and wisdom from everyday people and from world-class leaders and achievers.
With that in mind, as I have had the privilege of traveling all over America and visiting countless museums, libraries, and diverse places of learning, I discovered a priceless treasure of American history known as the United States Presidential Libraries and Museums. These "libraries" are not libraries in the usual sense – they are archives with extensive collections of historical materials and artifacts related to the American presidency. Each presidential library is paired with a presidential museum that features fascinating galleries and interactive exhibits that preserve and display the legacy of a particular United States President.
As someone who is dedicated to life-long learning, naturally I found these institutions to be incredible places to learn! Why not learn from the United States Presidents? Even with their individual weaknesses and mistakes, each president achieved the most prestigious, powerful and influential leadership position in the world – no doubt, we can learn from their strengths!
Presidential Leadership: Learning from United States Presidential Libraries & Museums features selected leadership strengths that helped each of fourteen different U.S. Presidents reach and lead from the highest leadership position in America. Based on my experience, extensive study, and thousands of photographs of the presidential libraries and museums, the book also includes a descriptive tour of each institution and a selection of the photographs I have taken at each one.
Not intended to be a detailed biography or history of the American presidency, this book is an inspirational and usable guide to presidential leadership strengths, designed to help you discover, improve, and leverage the leadership strengths that can help you achieve greater personal, professional, and organizational success! Learn More >>